If you've ever hosted a party you know there are always nerves – do you have enough food? Do you have enough variety so everyone has something to eat? That's when party platters come in - they provide food to snack on throughout the night, they look beautiful (when done right) and can accommodate all the diets!
If you are entertaining family this year, most of us are in smaller cohorts and are trying to avoid sharing and double dipping our food this holiday season. Why not create personalized charcuterie boards! Same delicious ingredients, smaller individualized platters. Same concepts apply - check out our tips and tricks below.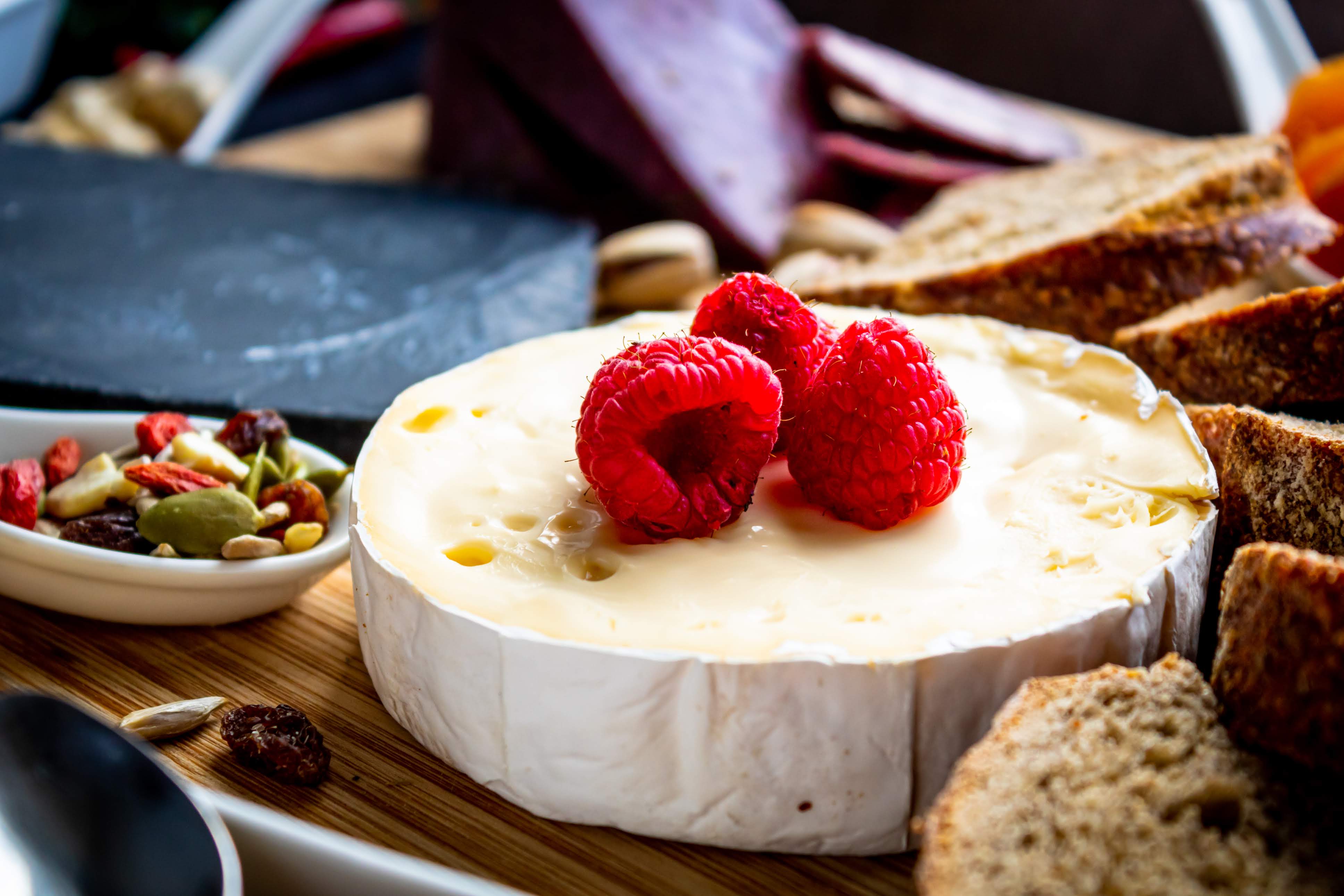 You need a bit of artistic flair to make your charcuterie or platter look like it was part of a Food Network photoshoot. Luckily we have some easy tips to create a stunning platter that doesn't require a design degree.
How to build a Charcuterie Board
- let your eyes do the talking: make sure your board has various colours, textures and contrast so your eyes will bounce all over the board. Contrast can mean putting savory beside sweet, crunchy beside smooth or bright colour beside a neutral.
- don't let your guests do all the work: include items that are pre-sliced, like prosciutto, crackers, or baguette, as well as items that need to be sliced on the board. This can include cheese blocks or a salami roll
- pop 'em vs spread 'em: include items that can be popped into the mouth like grapes, olives or orange slices and contrast those items with dips and spreads like tapenade, cashew cheese and hummus
- didn't plating: just because it's a board doesn't mean it has to be on one board. Break things up by including different boards, bowls, and plates. This not only breaks things up but also gives depth to your spread

When it comes to creating a spread, it can be difficult to decide exactly how much to buy. The best way to prepare it to assume that each guest will have 2oz of cheese and 2oz of protein. For a well-rounded spread, it's best to have two or three different protein options, one or two firm cheese and one or two soft cheese. Two dips is usually enough to get you through the night, accompanied by one or two cracker styles, one bread/baguette, and two vegetables.

At Community Natural Foods, we made it simple to put together the most versatile and beautiful charcuterie boards and platters for a reasonable price.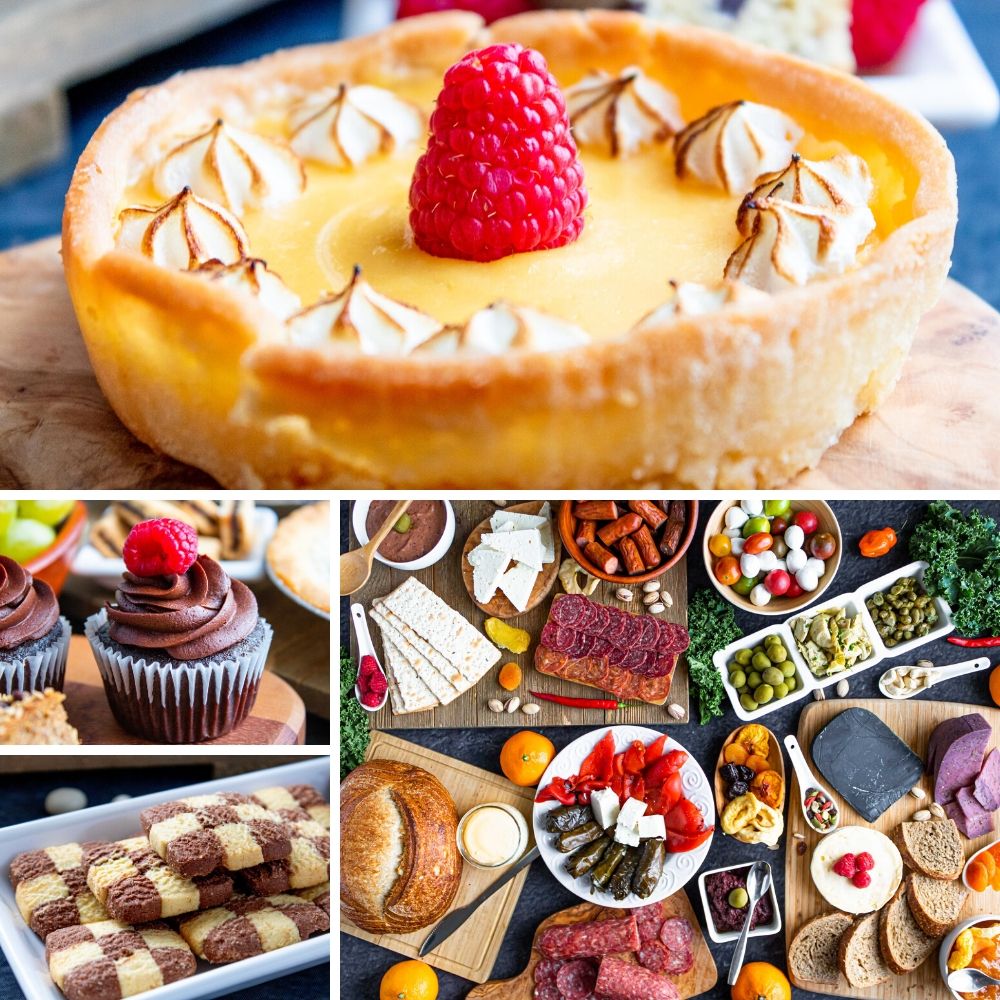 Spice things up the classic meat & cheese charcuterie with unique products from Community Natural Foods like:
- Basiron black lemon cheese or lavender gouda
- Amesellem white wine & beet dried beef sausage slices (nitrate and lactose-free)
- Free-range turkey pepperoni sticks
- Pastures Alberta sheep feta
- Divina Organic kalamata olive spread
- Windy Ridge Exotic meats grass-fed bison pepperoni sticks
Community Natural Foods has plenty of delicious grab & go items to create an Asian inspired platter which:
- tofu salad rolls(vegan)
- quinoa sushi (vegan)
- brown rice salmon sushi roll

Add Wildbrine korean kimchi, tamari, Arame seaweed salad and Community Naturals peanut sauce to create a well rounded platter.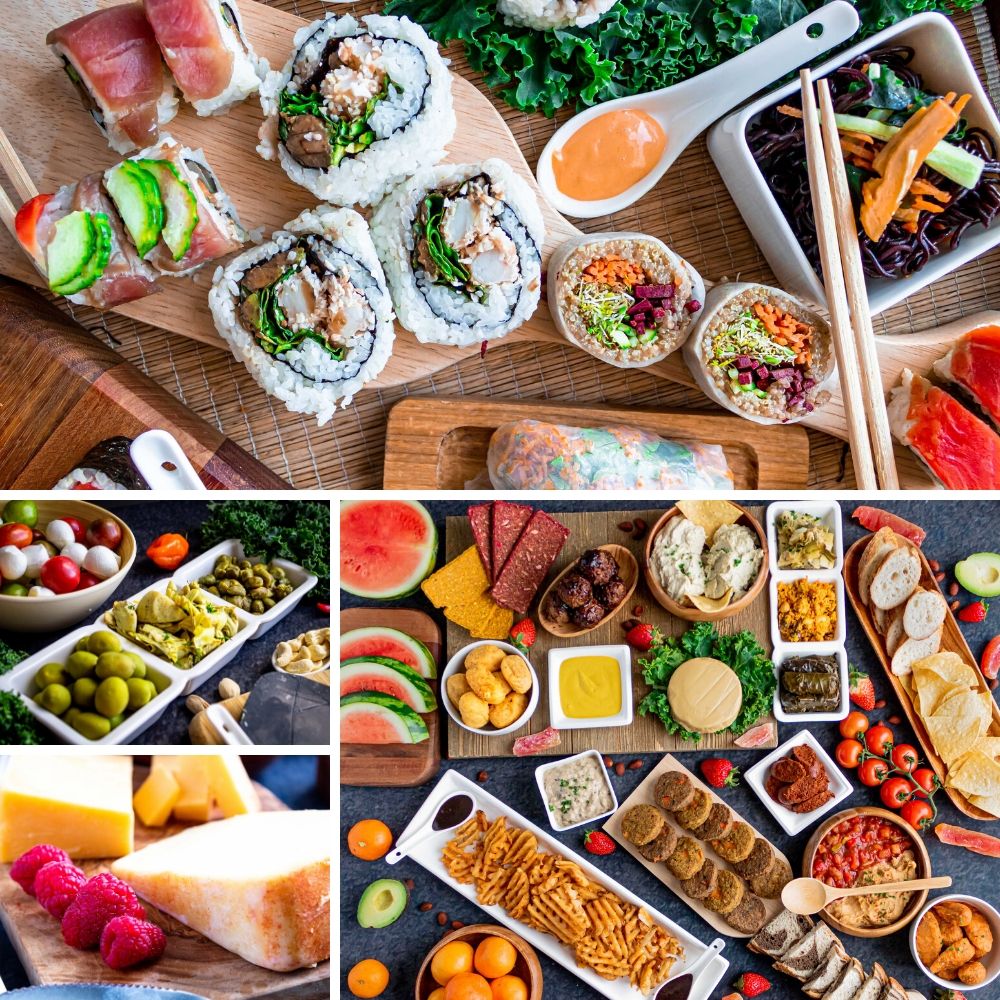 We all know plant-based is continuously on the rise. These vegan items are so good they will fool even the meat eaters at your party!

Basic Roots dill cashew cheese spread
Miyoko's sharp farmhouse fermented cashew cheese
Field Roast fruffalo wings
Field Roast vegan frankfurters, sausage, and mini corn dogs
Sol Cuisine zesty Italian "meatballs"
Big Mountain Foods mighty mushroom bites
Alexia waffle-cut fried potatoes
Community Naturals vine leaves
Community Natural tamari roasted almonds
And it wouldn't be the holidays without a copious amount of desserts! But we are a health food store after all so why not make dessert a bit healthier? Here are some great ideas:
Community Naturals banana pie
Community Naturals wheat-free chocolate chip cookies
Shockingly Health coconut & chocolate chip vegan blondie
Lakeview Bakery gluten-free coconut macaroons
Share: