Servings: 6

Prep Time: 20 minutes

Cook Time: 8 minutes

 

Ingredients

Pack of Red River mushrooms, sliced into large chunks

1 red bell pepper, cut into large chunks

1 zucchini, sliced

1 summer squash, cubed

1 cup Man's Organic cherry tomatoes

1 red onion

1 jar of Curry Queen Creamy Coconut Curry

2 375mL containers Community Naturals chickpea salad

 

 

Instructions:

In a large bowl, toss the chopped vegetables with half the curry sauce. Toss until vegetables are coated.

Add more sauce as desired but they shouldn't be too saucy otherwise they will get soggy.

Heat barbeque on medium heat and brush the grill with oil to avoid skewers from sticking.

Add the marinated veggies to the skewers, alternating the veggies.

Cook skewers for 10 minutes and then flip the skewers and cook for another 5 minutes or until vegetables are cooked.

Serve skewers warm with Community Naturals chickpea salad.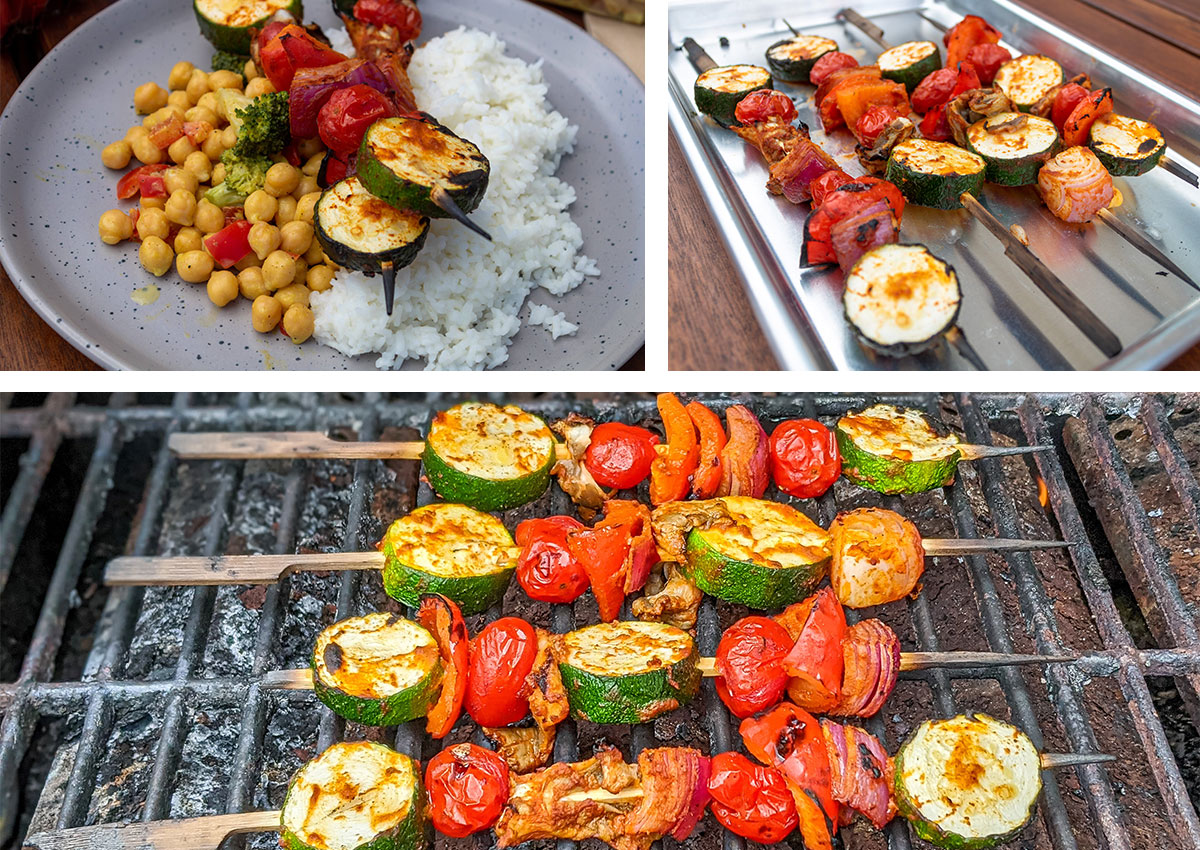 Looking for more grill recipes?
Check some of the other great grilling recipes we have!