Watch the video
Get the recipe
Servings: 4

Prep Time: 20 minutes

Cook Time: 8 minutes

 

Ingredients

1 small Man's cantaloupe, peeled & sliced into wedges

Half a small watermelon, sliced into wedges

½ red onion, chopped in large chunks

1 Hot House Long English cucumber, sliced into bite size quarters

¼ cup Rafferty basil, chopped

1 avocado, sliced into chunks

1 container MicroYYC sunflower shoots, rough chop

Dressing

2 tbsp Golden Acres honey

2 tbsp fresh lime juice

2 tbsp olive oil

Pinch of salt and pepper

 

 

Instructions:

In a small bowl, whisk together the dressing ingredient and set aside.

Preheat grill to medium heat and oil lightly.

Place cantaloupe and watermelon wedges on the grill and grill for 4 minutes per side.

Transfer melons to cutting board and let cool before chopping into cubes.

Add the grilled melons and the remaining salad ingredients to a salad bowl.

Drizzle the dressing over the salad and toss to combine.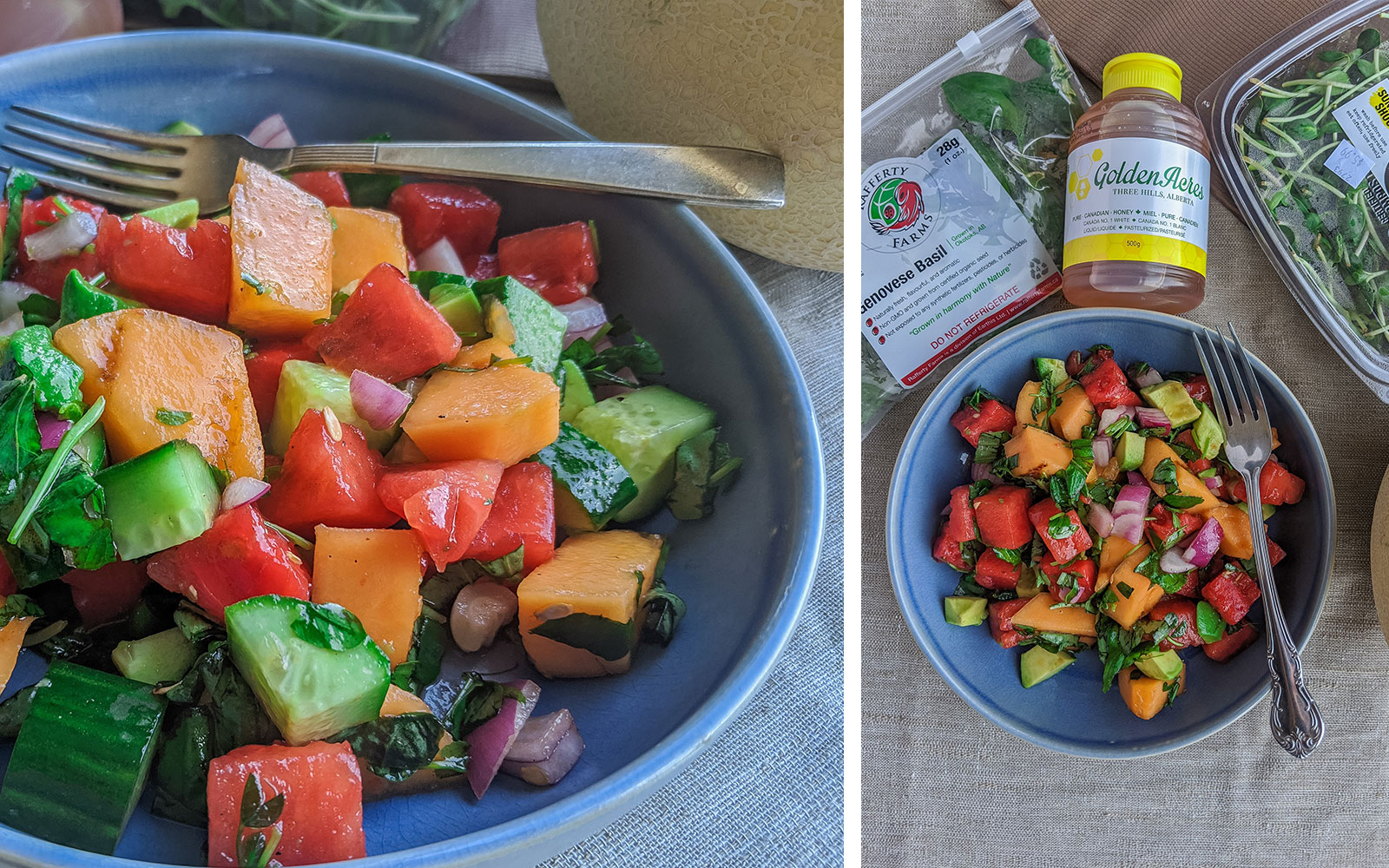 Looking for more grill recipes?
Check some of the other great grilling recipes we have!